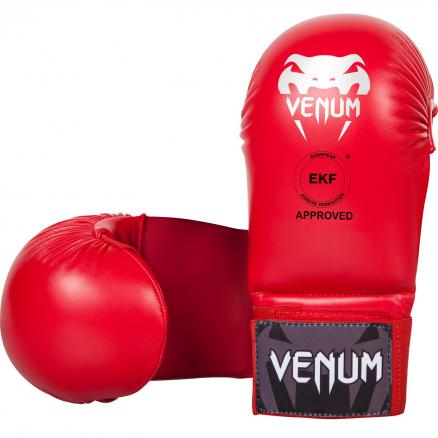 Venum Karate Mitts – Without Thumb Protection – Approved By The EKF
The Venum Karate Gloves were designed in collaboration with the Elite of Karate Kumite Athletes as Kenji Grillon and Enes Erkan – WKF World Kumite Champions – or Thomas Scott – WKF Panamerican Champion – in order to bring you professional expectations in a Venum Karate equipment.
Featuring Premium PU, these Venum Karate Gloves deliver optimal striking sensation thanks to their pro-concave shape.
Perform during your Karate Training knowing you fight with high classKarate gear.
TECHNICAL FEATURES
– Approved by PKF.
– Premium PU Gloves for strong durability: no special care required.
– Ergonomic shape providing better protection and striking.
– Weight : 0.7000